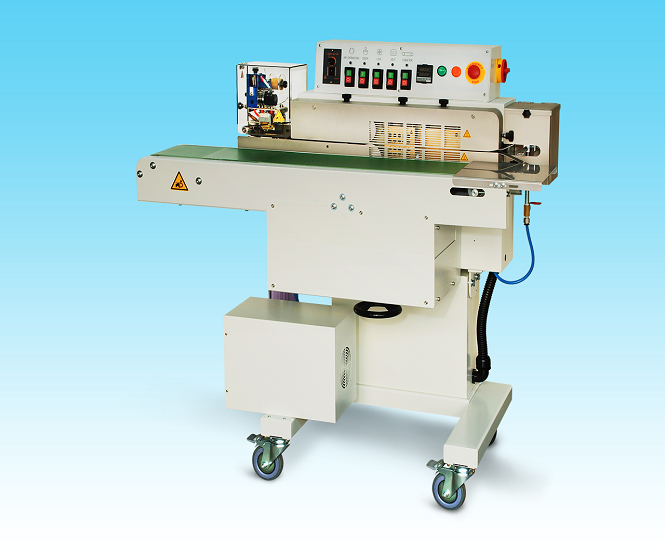 PRODUCT DESCRIPTION
MODEL: SY-M603A
1. Applications for food,chemicals and hardware parts
2. Packing materials: any heat sealable material.
3.From top of open mouth of pouch to sealing area max. Distance is 35mm.
4. Sealing head can be tilted 0~15° degree forward.
5. The bag is sealed with air extracted to reduce the volume of bag.
5.Air extracting device: 380W
※Optional devices:
‧Stainless steel (SUS#304)
‧Hot foil coder
Specifications

Power

1160W

Packing speed

0~10 m/minute (adjustable)

Power supply

AC200V/220V/240V, single phase 50/60HZ

Conveying direction

From left to right

Conveyor width

200mm

Bag size

Within 300mm Long 300mm Wide

Temperature range

50℃~230℃

Heating power

350W×2pcs

Conveyor height adjustable range

90mm

Conveyor load weight

5 Kg

Sealing width

5mm (applicable to PE, PP) or10mm , either one

Packing material thickness

0.06-0.5mm (double-layer thickness)

Machine size

1300L 580W 1170H (mm)

Packing size

1400L 680W 1280H (mm)

Packing function

Sealing + air extracting

Remark

For the standard specifications described above, we reserve the right to change without prior notice.